About Us
At Wandering Wheat we believe that true baking is an art that cannot be rushed.


QUALITY INGREDIENTS
Our artisan breads are hand-crafted with quality ingredients.

EXPERTISE
Our bakers are skilled craftsmen that are passionate about what they do, and it shows!

TIME
Many of our breads require as long as three days from start to finish to develop all of their amazing flavor.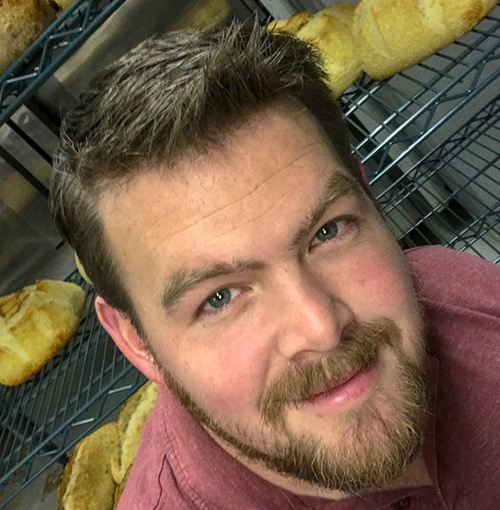 Matt Clyde
I started baking a soon as I could climb up on a stool and help my mom make cookies. It has been my passion ever since! I was always baking for my family and friends. For my 16th birthday, I got a cake decorating kit; and for my high school graduation, I got a KitchenAid mixer.
I had known as early as junior high school that I wanted to open my own bakery one day, so I went to work! I started my first baking job at Thanksgiving Point on the day I turned 18 because it was the first day they could legally let me touch the equipment. From there I moved to Portland, OR where I studied Patisserie and Baking at Western Culinary Institute while working part time at a local bakery. Following that education, I moved back to Utah and studied Food Science at BYU and have been working in bakeries around the valley ever since.
Now opening Wandering Wheat is the fulfillment of a lifetime of dreams. It's scary and exciting and I am very grateful for your support. As much as I love what I do, it wouldn't be worth it without being able to share it with you. So have some bread, and enjoy!